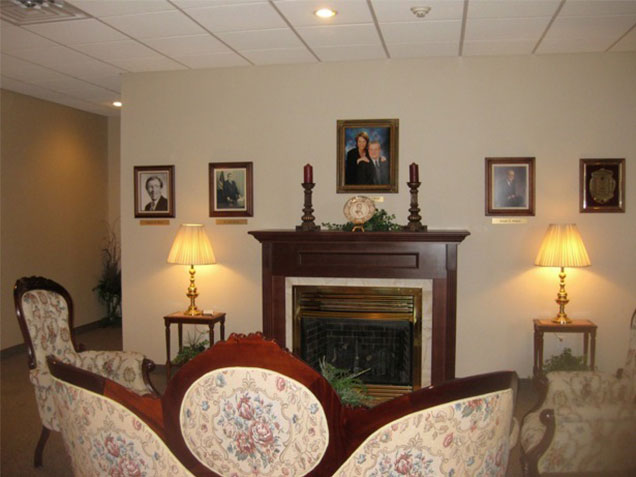 Conveniently on one level, Holland Barry & Bennett Funeral Home provides the comfort of home with the space and ease of a large facility. We have a family lounge, children's room with movies, and two visitation rooms. Our facility was designed to eliminate lines extending outside. Our facility can handle everything from very large services to small intimate services.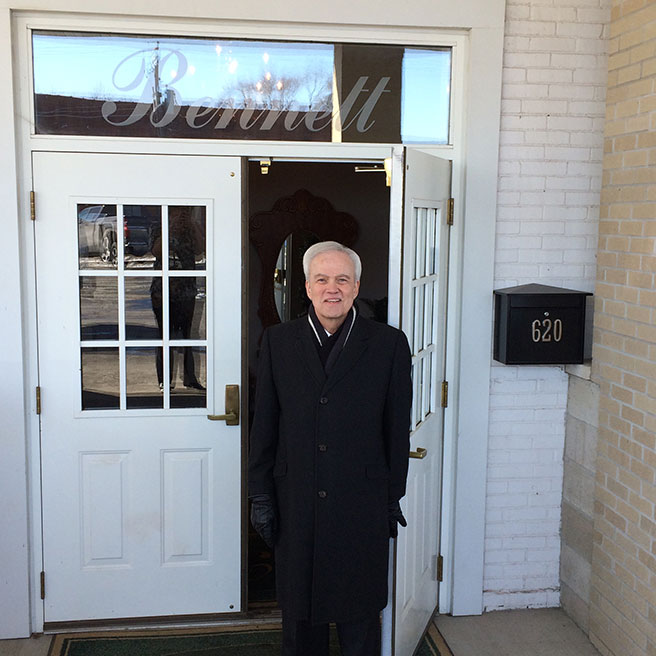 James Allison has been an employee with Holland Barry & Bennett Funeral Home for several years. Jim and his wife Glenda reside in Lincoln. He is also a music education professor at Lincoln Christian University and an active member of Lincoln Christian Church.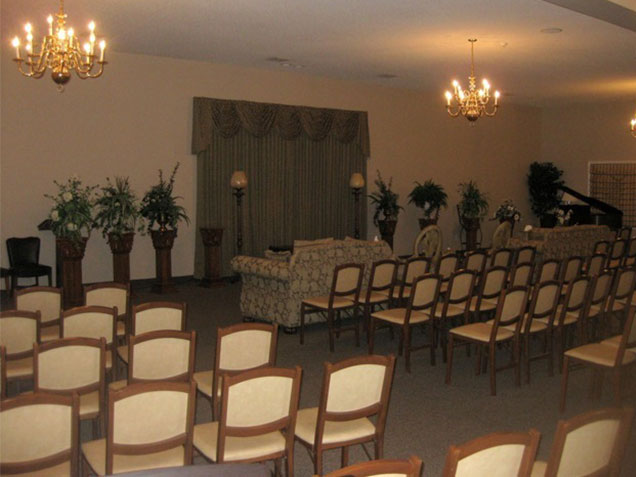 Our visitation room is open and well suited for services of all sizes. We have our own flowers (even casket pieces) to fill the room for smaller services or to help families with financial burdens. We provide the flowers if needed at no charge. We have the ability with adjoining rooms to seat 300+ for services. All seats are able to see and hear the service.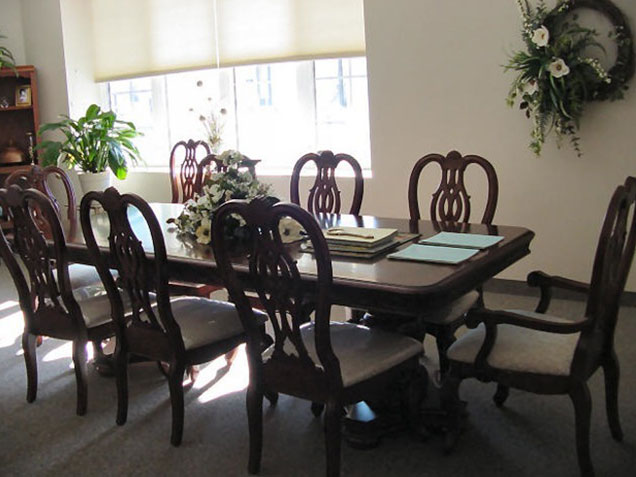 Our arrangements room is designed to be comfortable. We sit around a table together with your family, and get to know your family and loved one. We believe in customizing services to fit your loved one and your financial needs.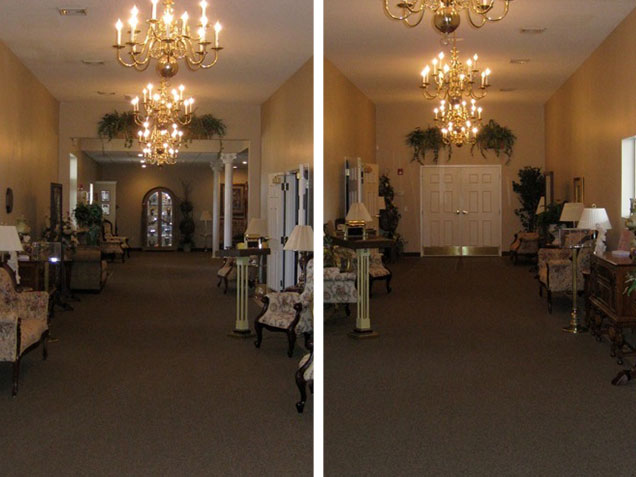 Holland Barry and Bennett Funeral Home was designed with the large hallway for ease and comfort whether waiting in line or just talking with friends and family.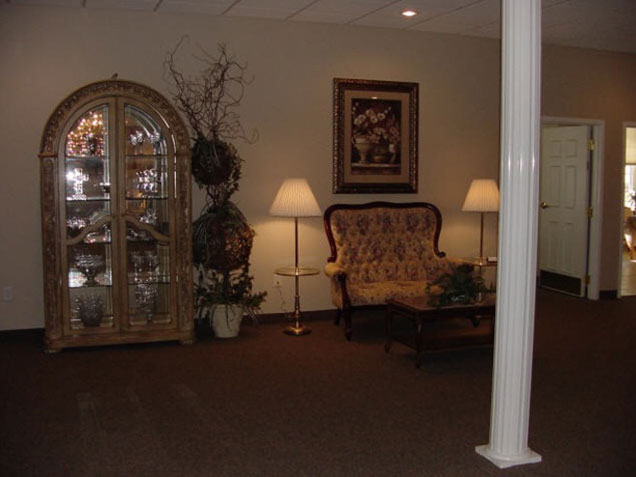 The foyer and gathering room is designed to give family and friends a comfortable and spacious place to sit and gather outside of the visitation room and out of the way of the line. We designed it to keep gathering people out of the way of the line to facilitate the line and people entering and leaving the building.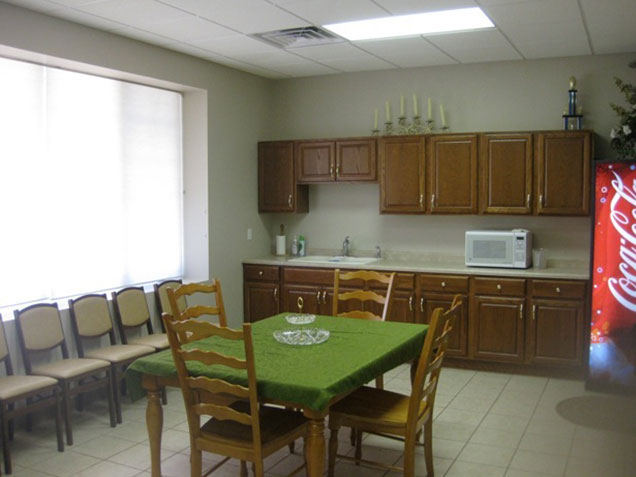 We have a large family lounge, with refreshments available. Bottled water is provided to the family at no charge. Food is always welcome, you may bring your own or food can be arranged if needed.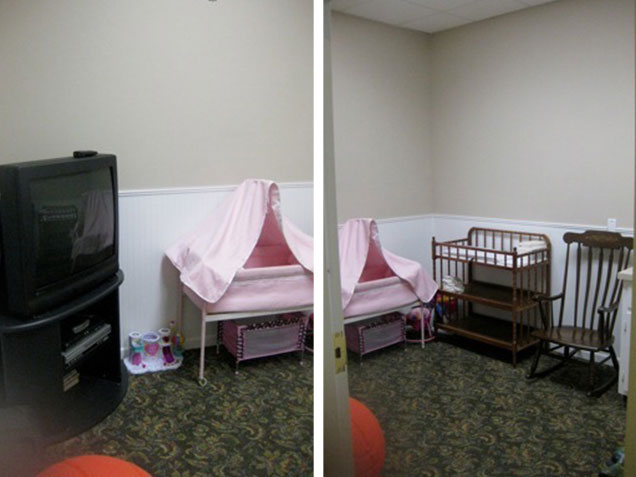 We have a children's room with movies, changing table and a sink for hand washing or the occasional clean up children need. We have children of our own and designed the facility knowing what parents need when bringing children to a funeral home.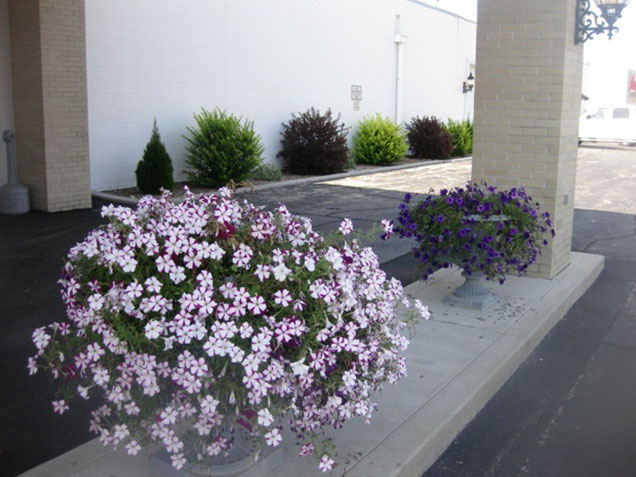 Thank you for looking at our facility. We are glad to answer any questions you may have. Please feel free to contact us or give us a call at 217-732-2638