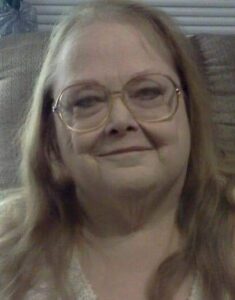 Barbara Jean Goble, 69, of Lincoln, passed away September 27, 2020 at Decatur Memorial Hospital.
Cremation rites have been accorded by Holland Barry & Bennett Funeral Home, Lincoln. Memorial services will be held at a later date.
Barbara was born January 29, 1951 in Decatur, IL., the daughter of Lawrence F. Rush Sr. and Bernidean (Gelsinger) Rush. She married Jerry Harl. He preceded her in death. She later married Fred Goble. He preceded her in death. Barbara was a past president and member of the Decatur, IL. Eagles Lodge. She was also previously active with the Lincoln Jaycees. She enjoyed crocheting, needle point, and bead work. She graduated from Kaplan University with a Master's degree in accounting and a Bachelor's degree in psychology.
Survivors include her son Lawrence (Loraina) Harl, grandchildren Lawrence Harl Jr. and Cora Harl, siblings: Lawernce F. Rush Jr., Shirley Ping, Mary F. Rush, and Ronald (Jan) Rush. Many "adopted" children also survive.
She was preceded in death by her parents and daughter Cynthia.
Memorial donations may be made to Holland Barry & Bennett Funeral Home to assist with expenses.