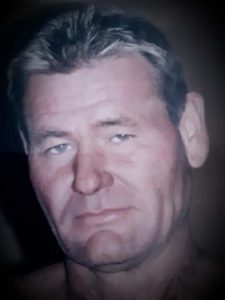 Brett Allen Kohl Sr., 61, of Mechanicsburg, passed away June 16, 2020 at Bridge Care Suites, Springfield.
Holland Barry & Bennett Funeral Home in Lincoln is assisting the family. Visitation will be from 10 AM until 12 noon Saturday, June 20, 2020 at Kincaid Baptist Church. Funeral services will follow at 12 noon and burial will be in Grove City Cemetery. Social distancing rules apply.
Brett was born April 4, 1959 in Springfield, IL., the son of Leroy and Bonnie (Stogdell) Kohl. He was a welder and Union 270 Carpenter. He enjoyed fishing, hunting, welding, arrowhead and mushroom hunting, and he could build anything.
Survivors include: his mother Bonnie Kohl; daughter Angela Kohl, son Brett Allen Kohl Jr. (Michelle); grandchildren: Colin, Kamden, Bretlyn, and Briggs; long-time companion Cathy Peters; siblings: Kim Kohl (Bob), Marj Kohl-Carter, and Eric Kohl (Heather); brother in law Charles Bowles, and several nieces and nephews also survive.
He was preceded in death by his father and his sister Janet Bowles.
Memorial donations may be made to Kincaid Baptist Church.