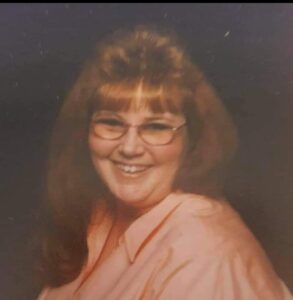 Harriet Musselman, 58, of Decatur, passed away November 4, 2020 at Decatur Memorial Hospital.
She was born November 16, 1961 in Geneva, IL., the daughter of Jack Musselman Sr. and Vivian D. Presswood Shanle.
Harriet graduated Mt. Pulaski high school in 1980. She married her soul mate and love of her life Dennis Fink in 1982. Harriet had 2 biological daughters Kortney Musselman-Carter of Burlington Iowa and Brooke Spence (Cory) of Clinton Illinois.
She had 2 step daughters Mandy Altamirano (Ruben) of Texas City, Texas and Hope Duffey (Brandon) of Atlanta, Illinois.
Harriet lived for moments shared with her 9 grandchildren and 1 great-grandchild. She spent time crafting, shopping, coloring, laughing, and listening to music.
She is survived by her husband Dennis Fink, 2 daughters, 2 step-daughters, 9 grandchildren (Gage Fink, Lily Spence, Micah Spence, Kherington Musselman) and 1 great-grandchild(Ryker Paul Sims).
She was preceded in death by both parents, sister LaDonna Merrieghn, and niece Rachelle Babbs.
No funeral services will be held at this time, but a celebration of life will be at a later date. Holland Barry & Bennett Funeral Home in Lincoln is assisting the family.