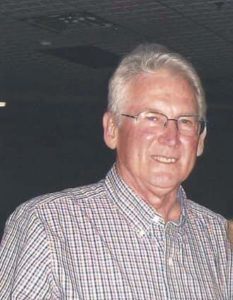 Kenny N. Aderman, 73, of Atlanta, IL., passed away February 2, 2020 at St. Clara's Manor with his loving wife by his side.
Cremation rites have been accorded by Holland Barry & Bennett Funeral Home. Burial will be at a later date in Camp Butler National Cemetery, Springfield.
Kenny was born April 2, 1946 in Lincoln, IL., the son of Donald W. Aderman and Mary R. (Garton). He married Kathy Shull on August 14, 1983.
Kenny was a mechanic, electrician, and supervisor at Lehn and Fink for many years and retired from Calihan Pork Processors Inc. as a Maintenance Supervisor. He proudly served his country in the United States Army. Kenny was a member of Lincoln Christian Church. He loved flying and went to Oshkosh, WI every year. He was a member of the Havana EAA Chapter 1420 and the Ultralight Chapter 88. He served as Cub Master for Pack 118 and Scout Master for Troop 102. He loved to entertain his grandkids.
Surviving are his wife Kathy Aderman; children: Chasity Bree, Misty (Korey) Williams, and Kiel (Sarah) Aderman; 9 grandchildren; 3 great grandchildren; and sister Jan (Dale) Coffman.
He was preceded in death by his parents.
Memorial donations may be made to the Honor Flight and may be made online at honorflight.org