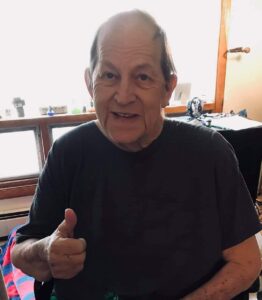 Larry A. Boehl, 65, of Clinton, passed away November 17, 2020 at Decatur Memorial Hospital.
Visitation will be from 10 AM until 12 Noon Saturday, November 21, 2020 at Holland Barry & Bennett Funeral Home, Lincoln. Funeral services will follow at 12 Noon. Cremation rites will then be accorded. There will be no burial at this time.
Social distancing and mask protocol will be required.
Larry was born August 11, 1955 in Canton, IL., the son of Lorenz and Wanda (Webb) Boehl. He married Barbara Bradshaw on July 3, 1982. Larry retired from the State of Illinois. He was formerly employed at Lincoln Developmental Center. He then was employed at and retired from Chart Oil.
He was a member of Hope Chapel. Larry enjoyed fishing, the CUBS, watching old western movies and reading old western books, holding babies, and he always had an open door for anyone that needed him.
Survivors include his wife Barbara Boehl; children: Courtney (Daniel) Carter, Jennifer Peavler, Tara Boehl, Travis Boehl, and Haylie Boehl; grandchildren: Cam'ron Hashman, Emma Hashman, James Depcik, Madalyn Boehl, and Isabella Carter; sister Katherine (Bob) De Vore; and nieces, nephews, cousins, and friends.
He was preceded in death by his parents, brother Dale Boehl, and brother Carl Lester Boehl.
Memorial donations may be made to the family or to Hope Chapel.