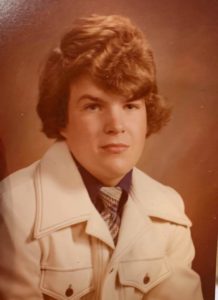 Loren R. Last, 59, of McLean, formerly of Hartsburg, passed away unexpectedly Friday, July 19, 2019 at his home.
Cremation rites have been accorded by Holland Barry & Bennett Funeral Home, Lincoln. Memorial services will be held Thursday, August 1, 2019 at 11 AM at Holland Barry & Bennett Funeral Home with Ryan Edgecombe officiating. There will be a time of visitation one hour prior to the service.
Loren was born July 1, 1960 in Lincoln, IL., the son of Dana and Doris (Malcom) Last. He was a 1978 graduate of Hartsburg Emden High School. Loren proudly served his country in the United States Army. He was employed for 26 years at Bridgestone Off the Road Tire Factory. He was a member of Prairieland Christian Church and VFW Post 454, Bloomington. Loren was loving and generous. He had a big heart and always supported the causes close to him. He loved his Mother greatly and always made sure she was well taken care of.
Surviving are his mother Doris Last; siblings: Leslee Moore, David (Debbie) Last, Scott Last, and Eric (Penelope) Last; several nieces, nephews, cousins, and friends also survive.
He was preceded in death by his father.
Memorial donations may be made to Prairieland Christian Church or to the Harvest of Talents at Lincoln Christian Church.