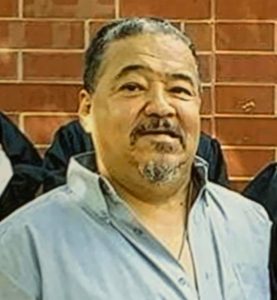 Oscar Reyes Falcon, 62 of Lincoln, passed away April 14, 2019 at ALMH.
Visitation will be from 10AM until 11 AM Saturday, April 20, 2019 at Holland Barry & Bennett Funeral Home. Funeral services will follow at 11AM. Cremation rites to follow with burial at a later date.
Oscar was born January 12, 1957 in San Antonio, TX., the son of Oscar L. Falcon and Crispina Reyes. He proudly served his country in the United States Army. He enjoyed painting, drawing, and woodworking. He also enjoyed fishing. Oscar graduated from Lincoln College with an Associates Degree in Computer Science.
Surviving are his sisters Hortence (Mark) Hamblin and Rose Marie Falcon; nieces and nephews: Christina, Chad, Mattthew, Josephine, Daniel, Andrea, Michael, Ami, Patty, Marie, Gloria, and Nikki. Several great nieces and nephews, cousins, friends and his canine companions Zeus and Izzy also survive.
He was preceded in death by his parents, sisters Martha Falcon and Helena Cortez brother Robert Cortez.
Memorial donations may be made to the family in care of Rose Marie Falcon to help with funeral expenses.