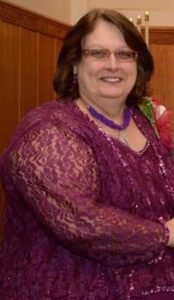 Rita Billings, 63, of Emden, passed away February 26, 2023 at her home.
Cremation rites have been accorded by Holland Barry & Bennett Funeral Home. A memorial service will be held Saturday, March 4, 2023, at 10:00 AM at St Peters Lutheran Church in Emden.
Rita was born January 31, 1960, in Hopedale, IL., the daughter of Harold and Margaret (Johnson) Stout. She married Steven Billings on October 5, 1985. He preceded her in death on July 14, 2016.
Rita was a lifetime care giver. She was a CNA at Bartman's Nursing Home and then at The Christian Village. She then babysat in her home. Rita enjoyed crochet, puzzles, and doodling. She was very artistic. She enjoyed the outdoors, nature and flowers, and bird watching. Her greatest joy was her grandchildren.
Survivors include her daughters Lori Mason and Michelle (Richard) Travolia; 5 grandchildren: Otto, Oskar, Opal, Lucas, and Mitchell; great granddaughter Eloise; twin brother Ricky Stout, sisters Judy Harris and Sharon Cheek, and brother Dustin Steiling.
She was preceded in death by her parents, husband, and siblings Harold and Betty.
Memorial donations may be made to Emden Fire and Rescue or to St. Peters Lutheran Church.