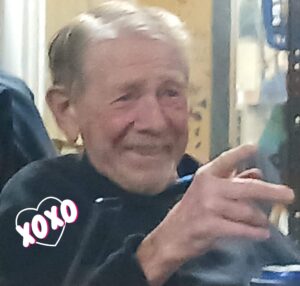 Ronald Lee Smith passed away on February 10th, 2023, of causes that are still yet unknown. He was 79 years old.
Cremation rites have been accorded by Holland Barry & Bennett Funeral Home.
​Born to Ira and Nelly Smith on May 25th, 1943, he was one of 13 children, of which three remain. His living relatives are furthermore listed: Marshall Smith of Kentucky, Mary Francis, and Ruby Sue of New Mexico. Ronald Dean Smith Jr. and Jeanette Snyder of Chicago and Michelle C. Dinsmor of Junction City, Oregon, are his only living children.
​His longtime, loving companion, best friend, and love of his life, Rosemary Saint, also survived him and will be holding a celebration of life to be announced at a later date. Together, they enjoyed travel, music, entertaining, and being surrounded by friends and family.
A veteran of the Air Force and simultaneously a tunnel rat in Vietnam, he proudly served his country when he was called and survived 6 months as a prisoner of war in Vietnam. For this service his nation thanks him.
​Ronald Lee Smith was an important person in the lives of many, especially those that called him dad, grandpa, and friend. He was loyal and could always be relied on when support and advice were necessary. He would never stay away from the truth, and always spoke precisely. He will be dearly missed and all who remember him will certainly continue to do so eternally, and may God rest his soul.