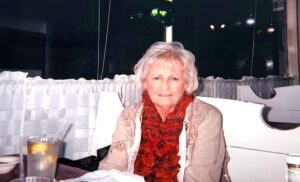 Shirley Ann Cox, 85, of Lincoln, passed away January 6, 2022 at her home.
Private services will be held. Holland Barry & Bennett Funeral Home has been entrusted with her care.
Shirley was born July 26, 1936 in Jacksonville, IL. She married John R. "Bud" Cox. He preceded her in death in 1987.
She was employed as a nurse at Lincoln Developmental Center, Mc Farland's, Lincoln Community High School, and also did some private nursing. Shirley had a strong faith and enjoyed going to church and being involved in missions work. She also enjoyed cooking, gardening, canning, and people. She was family oriented and enjoyed helping take care of the younger generation.
Survivors includer her children: Ernie Patton (Karen), Steven Patton (Penny), Mark Patton, Jonathan W. Cox (Melissa), and Kaydn Patton; numerous grandchildren, great-grandchildren, and great-great-grandchildren; and siblings Clara Detmers and Donald Roach.
She was preceded in death by her parents, husband, son Kevin Blair, sisters Thelma Pederson and Mary Scanlon; brothers Frank Roach and Buck Roach, and her canine companion Sammie.