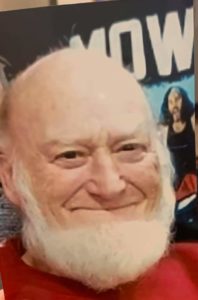 Walter David "Dave" Dinger, 75, of Mt. Pulaski, passed away March 17, 2019 at St. John's Hospital.
Visitation will be from 4-7 PM Thursday, March 21, 2019 at Holland Barry & Bennett Funeral Home, Lincoln. Funeral Services will be Friday, March 22, 2019 at 10 AM also at the funeral home with visitation one hour prior to the service. Burial will follow in Mt. Pulaski Cemetery.
Dave was born June 15, 1943 in Bethany, IL., the son of Virgil Bernard Dinger and Floris Elizabeth Jenkins. He retired from Stahl's Furniture after many years of service. He was the former owner of Dinger's Tap. He enjoyed bowling, drag racing, playing cards, and shooting pool. He was an avid NASCAR fan.
Surviving are his children: Christina Gesner (Dave Awe), David Dinger, and Jennifer Dinger (Mike Probus); 7 grandchildren; 8 great grandchildren; siblings: Phyllis Lowe, Elois (George) Fishburn, Tony (Paula) Dinger, Steve (Di) Dinger, Vickie (Dave) Smart, and Pat Dinger; also surviving are many nieces, nephews, cousins, and friends.
He was preceded in death by his parents, brother Richard Dinger and brother Danny K. Dinger.
Memorial donations may be made to the family in care of Christina Gesner.