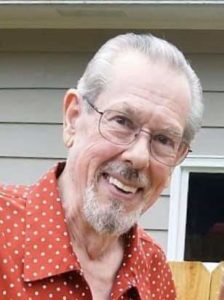 William E. Keys " Bill" , 78, of Lincoln, passed away January 23, 2020 at Abraham Lincoln Memorial Hospital surrounded by his family.
Visitation will be Friday, January 31, 2020 from 9-11AM at Holland Barry & Bennett Funeral Home. Funeral services will follow at 11AM with Pastor Paul Weber officiating. Burial will follow at New Union Cemetery.
Bill was born June 4, 1941 in Lincoln, IL., the son of William A. Keys and Laurine ( Reichle).
He was a sheet metal journeyman. He began playing the upright bass as a teenager and played in the Band of Gold and The Nu Notes. He collected Coca Cola memorabilia. Bill was a generous man. He gave to several charities. Giving was his love language. He was meticulous in his record keeping and journaling. He loved his children and grandchildren. Each one of his grandchildren had their own special nickname.
Surviving are his children: William E. Keys Jr. "Willy", Lori ( Keys) Peisker, Kevin ( Liz) Franz, Tom ( Dawn) Franz, and Kingsley ( Michelle) Keys; 14 grandchildren; 12 great grandchildren; and sister Mary Suzanne " Susie" Volcek.
He was preceded in death by his parents and his sister Phyllis Keys.
Memorial donations may be made to the family in care of William E. Keys Jr. to assist with expenses.