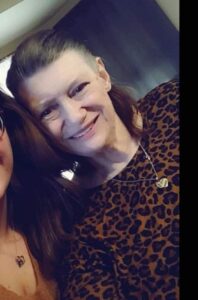 Anna Louise Carroll, 72, of Lincoln, passed away December 21, 2021 at The Christian Village.
Visitation will be from 11 AM until 1 PM Thursday, December 30, 2021 at Holland Barry & Bennett Funeral Home. Funeral services will follow at 1 PM. Burial will be in Holy Cross Cemetery.
Anna was born June 23, 1949 in Evergreen Park, IL., the daughter of Edward "Buck" Seybold and Dorothy (Trishman) Seybold. After her mother's death, her father married Lee, who raised her.
She was formerly employed at Monicals and at Carroll Catholic School. She was a member of the KC's and the LP Bruch Club. She loved Hawaii, Elvis, Chicago Bears and Blackhawks, and collected Christmas ornaments with her grandchildren's names on them. Her family was the light of her life. She adored her grandchildren.
Survivors include her children: Bryan Carroll (Kristy), Danny Carroll (Jody), Kevin Carroll (Bethany), and Jenny Clutter (Will); grandchildren: Ashlyn, Ty, Brooklyn (Cole), Emily, David, Haidyn (Aundie), Lakken, Austin, Nicholas, Brady, Griffin, Sophia, Urijah, Cleo, and Liliana; great grandchildren: Talon, Knox, Reid, Ellie, Remi, Paisley, and Oliver; siblings Susie Morrell (Dean) and Kathy Seybold; several nieces, nephews, cousins, and friends also survive.
She was preceded in death by her parents, son David Carroll, daughter in law Nicole Carroll, daughter Kristen Carroll, Grandson Carter, and Brother In Law Al.
Memorial donations may be made to the family in care of Bryan Carroll to assist with funeral and medical expenses.