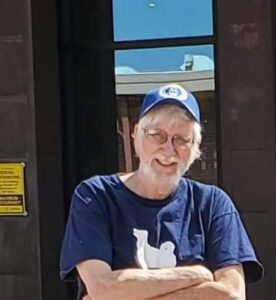 Bobby E. Cole, Jr., 67, of Lincoln, passed away June 8, 2022, at his home.
Funeral services will be held in Bay Springs, Mississippi. Holland Barry & Bennett Funeral Home is assisting the family.
Bobby was born June 3, 1955, in Bay Springs, Mississippi, the son of Bobbe E. Cole, Sr. and Jacqueline (Phelps) Cole. He marries Linda McCombs February 1, 2002. He was a retired Master Sergeant in the United States Air Force after 24 years of service. He was also employed as a librarian and in Law Enforcement in the Bay Hill area.
He was a model airplane enthusiast, loved astronomy, and his greatest joy in life was his grandchildren.
Survivors include his wife, Linda Cole; children: Laura Gutierrez, Elizabeth Osborne (Josh), Destinee Cole, Meghan Pickett (David), and Dylan Adkins (Chelsea); 15 grandchildren, 1 great granddaughter on the way; and siblings Debbie Wharton (George) and Patti Townsend (Tracy).
He was preceded in death by his parents and his brother Douglas Cole.
Memorial donations may be sent to St. Jude's.