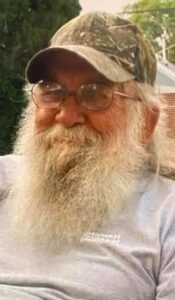 Edgar Duane Winkel, 86, of Lincoln, passed away Saturday, April 24, 2021 at The Christian Village.
Visitation will be from 11 AM until 12 Noon Saturday, May 1, 2021 at Holland Barry & Bennett Funeral Home. Funeral services will follow at 12 Noon with Mike Fulk officiating. Burial will be in Zion Cemetery with full military rites by the American Legion Post 263 and the Patriot Guard Riders. Social distancing and facial coverings required due to ongoing Covid-19 restrictions.
Edgar was born January 19, 1935 in Lincoln, IL., the son of Ernest and Velna (Knollenberg) Winkel. He married Rita Gantt. She preceded him in death in September of 1996.
Edgar retired from CWLP in Springfield, IL. after many years of service. He proudly served his country in the Army Reserves from 1957 to 1963 and was stationed in Germany. He was of the Lutheran faith. He enjoyed the outdoors and loved fishing.
Survivors include his children: Roxanna Gleason, Carl Winkel, and Gale Winkel; grandchildren: Edgar Duane Winkel Jr. "Dewey", Tommy Gleason, Derek Gleason, Desiree Winkel, Rita Winkel, and Shelby Winkel; step grandchildren Brett Irwin and Katie Fisher. Several nieces, nephews, cousins, and friends also survive.
He was the last surviving member of his immediate family. He was preceded in death by his parents, his wife, and siblings: Edna, Mary Ellen, Perry, Lee, June, and George.
Memorial donations may be made to the Lincoln Sportsman's Club and will be accepted at the funeral home.