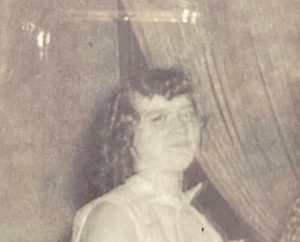 Ethel Louise Frakes, 82, of San Jose, IL., passed away February 12, 2020 at St. John's Hospital,, Springfield.
Visitation will be from 11 AM until 1 PM Monday, February 17, 2020 at Holland Barry & Bennett Funeral Home. Funeral Services will follow at 1 PM Monday also at the funeral home. Burial will be at a later date.
Ethel was born August 22, 1937 in Lincoln, IL., the daughter of James C. Rice and Lita (Beeler) Rice. She was a waitress, enjoyed sewing, and loved being with her family.
Surviving are her children: Robert Schuch, Donald Frakes, Rebecca Hurt, and Lawrence Edward Frakes; several grandchildren and great grandchildren; siblings: James Rice, Wanda Rice Cramer, Merle Rice, Shelly Rice, Kelley Rice Halcom, and Forrest Rice.
She was preceded in death by her parents, children: Chris Rice, Chuck Rice, Dawn Marie Frakes, and Betsy Berlina King; and siblings: Sandra Bennett, Barbara Rice, Michael Rice, Gerry Rice, Mary Ellen Rice, Sydney Rice, and Harry Rice.
Memorial donations may be made to Holland Barry & Bennett Funeral Home to assist with funeral expenses.