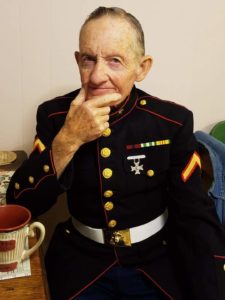 Harley Dean Pagel 76
Passed from this life to his eternal home, surrounded by family, on March 2, 2019 at 9:05pm. Holland Barry & Bennett Funeral Home is handling arrangements.
He was born on August 24th, 1942 in Louisville, IL to Ines Evans Pagel and Clarence Englehart Pagel. His parents preceded him in death as well as 5 brothers.
Surviving is his wife Diana Mae Pagel of Lincoln, IL. Also surviving are 3 sons and seven daughters Jonathan(Tamara) Pagel, Scott (Deborah) Pagel, Benjamin Pagel, Tracey Pagel Morgan, Rebekah Pagel Hoots, Jenny Pagel, Madonna Pagel, Brenda Terrell and Sheila Brown.
He is survived by six brothers and three sisters: Richard Pagel, Danny Pagel, Clarence Junior Pagel, Marty Pagel, Mike Pagel, Jerry Pagel, Judy Crosier, Carolyn Campton, and Janice Wallace.
He is also survived by numerous grandchildren and great grandchildren.
A special friend he thought of as a daughter, Tasha Jean Jones, also survives.
Mr. Pagel loved to work in his yard, collect antiques and do wood working. He attended Park Meadows Baptist Church where he was a faithful member. He was a hardworking man and operated his personal business, Pagel Cleaning Service in the Lincoln Area for 50 years.
He served in the US Marine Corps during the Vietnam Era.
He was a caring individual who touched many lives over the years and will be greatly missed by all. Memorials can be made to Park Meadows Baptist Church or to the family in care of Diana Pagel.
Visitation will be Thursday 3/7/19 from 5-7pm at Park Meadows Baptist Church. Funeral services will be held at 10 am Friday 3/8/19 also at the church.
Burial will follow in Pleasant Valley Cemetery, Kenney IL.