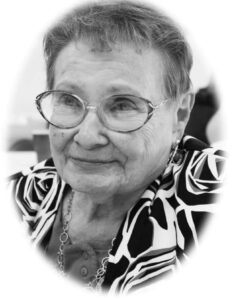 Jacqueline "Jackie" L. Epley, age 94, of Springfield, IL passed away Sunday, June 11, 2023. She was born in Springfield, IL on March 13, 1929 to Alvin "Jack' and Lois Brown.
Jackie is survived by her sons, Charles (Carol) Prose, James (Judy) Prose, John (Terri) Prose, Robert (Becky) Prose, William Prose, sixteen (16) grandchildren, twenty-seven (27) great grandchildren and five (5) great, great grandchildren
She was preceded in death by her husband, Carl Epley and her son, Thomas Prose.
Jackie was a member of the Lake Springfield Ski & Boat Club for many years. She was a NASCAR racing fan. A big fan of the St. Louis Cardinals. She loved spending time with her family any chance she could get. She was employed by the State of Illinois for a number of years.
Services will be private.