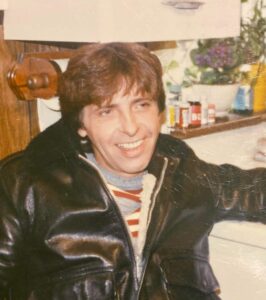 James Harvey Rice, 75, of Normal, passed away January 29, 2022 at Mclean County Nursing Home.
Visitation will be from 5-7 PM Friday, February 4, 2022, at Holland Barry & Bennett Funeral Home. Funeral services will follow at 7 PM. Burial will be at a later date in Camp Butler National Cemetery.
James was born February 7, 1946, in Clinton, IL., the son of James and Lita (Beeler) Rice. He married Margie (Johnson) Potter on August 7, 1969. James served in the United States Army during Vietnam. He served two tours.
Survivors include his wife Margie Rice of Normal, IL., children: Sameul W. Potter (Gloria) of Rhode Island, Teresa Fitzpatrick (Kurt) of Lincoln, IL., Jerry Potter (Shelly) of Springfield, IL., Ronald Rice (Jennifer) of Normal, IL., and Nickie Rice of Normal, IL.; grandchildren: Andrew Potter (Nicole), Austin Potter, Kevin Potter, Jessica Rifner (Buck), Eddie Rice (Marsi), Nicholas Schreiber, Michelle Sandel (Israel), Kyle Fitzpatrick, Carrie Potter, Kristin Potter (Arthur Cheamitru), Raquel Rice, and McKenna Sampson; sisters Shellie and Wanda and brother Merle; several great grandchildren; and many nieces, nephews, cousins, and friends.
He was preceded in death by his parents, ten siblings, and granddaughter Jeanette Rice.
Memorial donations may be made to the Multiple Sclerosis Society and will be accepted at the funeral home.