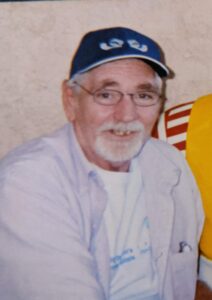 Celebration of Life
John Wayne Buchen
October 18th, 1948- June 8, 2021
American Legion-1740 5th St, Lincoln IL 62656
July 31st, 2021 6pm-9pm
Every day is a new opportunity to choose joy, despite sorrow. To that end, we have planned a celebration of life service to share all the joy of John's life. We have much to be thankful for and plan to be together on July 31st, 2021 at 6pm at American Legion to give thanks for him.
John is survived by his wife Tinker, July 31, 2021 would have been their 50th anniversary together.
His wife, daughters, and grandchildren are what he cherished most. He will be remembered for his work ethic, sacrifices he made for his family, caring heart, & big personality.
He will be missed by many and is in Heaven watching over us all.
We will be saying a prayer for John and his family at 6pm.
Please join us in watching the St. Louis Cardinals vs. Minnesota Twins baseball game.
We will be honoring his memory and celebrating his life.
Refreshments will be provided.