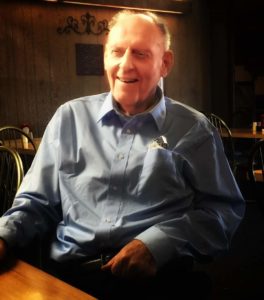 Joseph Dean Cunningham, 82, of Lincoln, passed away April 21, 2020 at The Christian Village.
Family services will be held at Holland Barry & Bennett Funeral Home. Burial will be in Zion Cemetery. Due to the COVID-19 restrictions, public services will be held at a later time.
Joe was born October 21, 1937 in Clinton, IL., the son of Joseph W. Cunningham and Ruth (Stivers). He married Elsie Taylor on October 1, 1971. She preceded him in death on September 2, 2016. Joe worked at PPG for many years and raised birds for the James C. Helfrich Wildlife Propogation Center. He was an inquisitive person who enjoyed conversation and people. He grew up on a farm and owned farms in several states. He enjoyed traveling, and watching basketball and wrestling.
Surviving is his son Joseph "Jay" Cunningham. He was preceded in death by his parents and his wife.
Memorial donations may be made to The Christian Village.