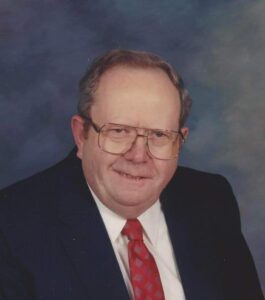 Joseph "Mac" Dancy, 89, of Lincoln, passed away December 11 2021 in Canton, IL.
Visitation will be from 11 Am until 1 PM Wednesday, December 15, 2021 at Holland Barry & Bennett Funeral Home with funeral services at 1 PM officiated by Larry Osborne. Burial will follow in Hartsburg Cemetery.
Mac was born October 19, 1932 in Cuba, IL., the son of Harry C. Dancy and Naomi Lucille (Beery) Dancy. He married Marjorie Johnson. She preceded him in death in 2007. He later married Doris Clark. She preceded him in death in 2018. Mac worked at Caterpillar for 40 years. He enjoyed fishing, reading, gardening, wood working, and classic cars. He was a member of Prairieland Christian Church.
Survivors include his daughters: Ruth Todd and Joyce Dancy; step-children: Neil Clark, Tim Clark, Reva McFadden, and Stan Clark; sister Ilene Safford; several grandchildren and several great also survive as well as nieces, nephews, cousins, and friends.
He was preceded in death by his parents, wives, step-children Norm Clark, and Rhonda Kraft; and siblings: LaVerne Daniels, Marian Stahl, Louise Hall, William C. "Bill" Dancy; and son in law George "Gene" Todd.
Memorial donations may be made to Prairieland Christian Church or to the American Cancer Society.