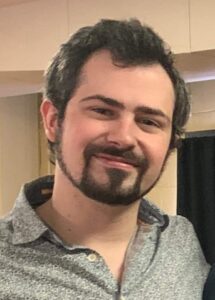 Josiah Samuel Keller, age 24, of Normal, Illinois, left this earth to find his eternal peace with the Lord on November 4, 2021.
A young man with a huge heart, a ready smile, and a genuine concern for humanity, Josiah was gifted with artistic talent, and he dedicated countless hours, days, and years perfecting his craft of playing the electric guitar. He created many beautiful compositions which many of us were lucky enough to have been blessed with. He discovered a passion for reading and would converse for hours upon philosophical arguments that far surpassed the comprehension of his many listeners. At the season of his untimely death, he was looking to acquire a bachelor's degree in philosophy and psychology, desiring to one day utilize those ideas to make the world a better place.
All who knew Josiah can attest that in his short life he was a personable, fun-loving son, brother, and friend. He left behind many who recognized how special and beautiful was his soul.
Josiah was born on February 28, 1997, in Mattoon, Illinois. He lived most of his life in Lincoln, Illinois, where he attended Lincoln Community High School and Lincoln College. Surviving are his parents, Ron and Cindy; his brother Ethan and his sister Annagrace; and his three-week old nephew Sawyer, all of Lincoln; his grandparents, Bob and Terrie Atkins, of Olney, IL, and Freda Keller of West Liberty, IL, and several aunts, uncles, and cousins. He was preceded in death by his grandfather Clarence Keller in 2016.
A celebration of life will be held on Saturday, November 13, 2021, at 11 a.m. in the Fellowship Center at Lincoln Christian Church in Lincoln, Illinois. Friends and family are invited to join us in remembering his spirit and his life.
Holland Barry & Bennett Funeral Home is assisting the family.