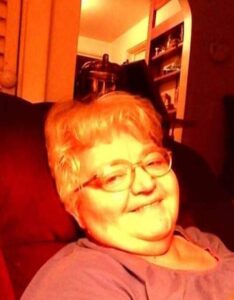 Linda Marie Remlinger, 65, of Lincoln, passed away January 17, 2022 at home surrounded by her family.
Cremation rites have been accorded by Holland Barry & Bennett Funeral Home. A celebration of life will be held at a later date.
Linda was born June 28, 1956 in Lincoln, IL, the daughter of Roland Faulkner Tibbs and Lottie Bertha Marie ( Preston). She married James Remlinger July 12, 1985. He preceded her in death on December 31, 2020.
Linda enjoyed watching TV, loved her cats, and was always glad to have a grandchild at the house. She was a strong willed, loving, helpful woman. She always tried her best to help people.
Survivors include her son Todd
( Doris) Tibbs, daughter Bobbie
( Sterling) Banet, 9 grandchildren, 15 great grandchildren, and 3 great great grandchildren. She was the last surviving member of her immediate family.
She was preceded in death by her parents, husband James, and 4 brothers: Donald Tibbs, Thomas Tibbs, Timothy Tibbs, and Roland Eugene Tibbs.
Memorials may be made to the Lung Cancer Research Foundation.