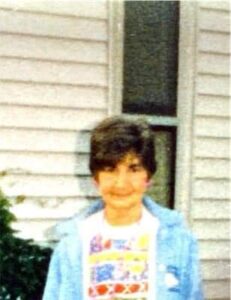 Nancy Catherine Pankey, 90, of Elkhart, passed away June 18, 2021 at the home of her sister and nephew where she had been living for the past 5 years.
Visitation will be from 10 AM until 11 AM Wednesday, June 23, 2021 at Elkhart United Methodist Church. Funeral services will be at 11 AM. Burial will follow in Elkhart Cemetery. Holland Barry & Bennett Funeral Home is assisting the family.
Nancy was born October 24, 1930 in Elkhart, IL., the daughter of Eugene and Nancy (Merritt) Pankey. She was a loving daughter, sister, and aunt. She loved her nephews and nieces and was a wonderful great aunt. She took care of her mother, brother, and sister as they were all single and never married. She loved the Lord. Nancy put everyone else before herself. She helped a lot of people in her younger years. She loved children and her canine companion, Lady.
Survivors include her sister Gladys Guinn, brother in law Fritz Werkman, sister in law Pat Pankey, and many nieces and nephews.
She was preceded in death by her parents, sisters: Inez Bohn, Imo Mccray (Art), Edna Pankey, and Ruth Werkman; brothers: Eugene Pankey, Donald Pankey, Harland Pankey (Gladys), and Harold Pankey (Mary); niece Nancy Moore and nephews Tom McCray and John Bohn.
Memorial donations may be made to Elkhart United Methodist Church or to the Down Syndrome Research Foundation.