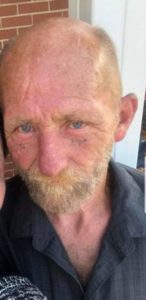 Patrick R. Dinger, 59, of Lincoln, passed away suddenly on Sunday, September 8, 2019 at Abraham Lincoln Memorial Hospital.
Cremation rites have been accorded by Holland Barry & Bennett Funeral Home. A celebration of life will be held from 1-5 PM Sunday, September 15, 2019 at the American Legion Post 263.
Pat was born March 17, 1960 in Bethany, IL., the son of Virgil and Florence (Jenkins).
He was employed by Area Disposal as a garbage man for 41 years. He enjoyed Nascar, playing poker machines, and being with his friends and family.
Survivors include his siblings: Phyllis Lowe, Eloise (George) Fishburn, Toni (Paula) Dinger, Steve (Di) Dinger, and Vicky (Dave) Smart. Several nieces, nephews, cousins, and friends also survive.
He was preceded in death by his parents and brothers Dick, David, and Danny.
Memorial donations may be made to Shriner's Hospital for Children.