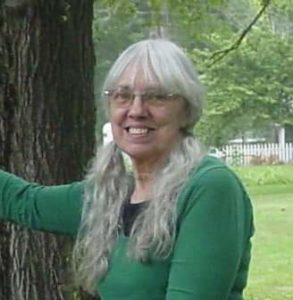 Paula Lee Wilham, 77, of Mt. Pulaski, passed away October 7, 2019 at Decatur Memorial Hospital.
Cremation rites have been accorded by Holland Barry & Bennett Funeral Home. A memorial gathering will be held Saturday, October 12, 2019 from 10 AM until 11 AM. Memorial services will follow at 11 AM at Holland Barry & Bennett Funeral Home. Burial will be at a later date in Steengergen Cemetery.
Paula was born January 21, 1942 in Oregon, the daughter of Howard and Rosa Lee (Parks) Franks. She shared more than 20 years of marriage with Dennis Wilham. Paula loved to read, journal, draw, take photos, and paint. Everyone who ever met her loved her. She will be greatly missed.
Survivors include her husband Dennis Wilham; sons Karl Hurst, Ron (Sue) Hurst, and John (Wendy) Hurst; daughter in law Kristin Hurst; grandchildren: Blake Bias, Kenadee Bias, Bobby Hurst, Travis Hurst, Aaron Hurst, Nikki Hurst, and Angela Hurst; great grandchildren Isaiah Hurst and Jamie Hurst; siblings: Tom and Joey Franks, Terry Weiden, Anthony Gallegos, Ray Tubs, Carol Roseboom, Judy K. Simpkins, and Marilyn Joyce; also surviving are her best friend Margie Polk, special friend Charles Polk, and 3 nieces.
She was preceded in death by her parents, sister Mary Ruth, and brother in law David Wilham.