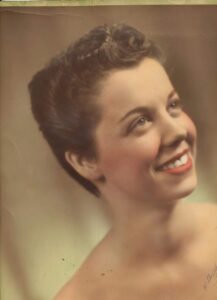 Phyllis J. Routson, 84, of New Holland, passed away February 12, 2022, at Lincoln Memorial Hospital.
A private family service will be held Wednesday, February 16, 2022, at Holland Barry & Bennett Funeral Home. Graveside services will be Wednesday, at 11 AM in Old Union Cemetery.
Phyllis was born April 28, 1937, in Harrisburg, IL., the daughter of William Henry Stiles and Etta (Carithan). She married Don Routson June 1, 1957. He preceded her in death on May 26, 2001. She was a member of Jefferson Street Christian Church. Phyllis was a spot welder at Cutler-Hammer in Lincoln, retiring in 1994. She was also a member of Chapter "P" of the Road Runners Gold Wing Association.
Survivors include her children Mark (Peggy) Routson and Doug (Laurie) Routson; 5 grandchildren: Laura (Scott) Williamson, Darrin (Shawna) Watkins, Conner Routson, and Morgan Routson; 4 great grandchildren: Maddox Routson, Layla Huff, Darrin Watkins Jr., and Joelle Williamson; and several nieces, nephews, cousins, and friends.
She was preceded in death by her parents, husband, 4 brothers and 9 sisters. She had a twin brother, Phillip.
Memorial donations may be made to the Humane Society of Logan County.