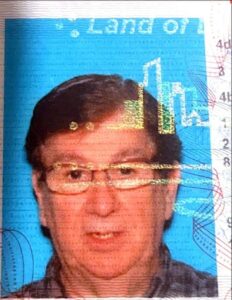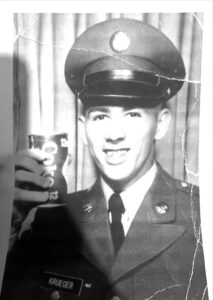 Robert L. "Bob" Krueger, 80, of Lincoln, passed away Tuesday, October 3, 2023, at his home.
Visitation will be from 4-8 PM Friday, October 13, 2023, at Holland Barry & Bennett Funeral Home. The family requests casual dress, Illini gear, or Mickey Mouse gear. Cremation rites will then be accorded, and burial will be at a later date in Oak Ridge Cemetery, Springfield.
Bob was born February 28, 1943, in Washington, DC., the son of William Donnelly and Marjorie (Lee). His biological father was killed in WWII, and he was raised by Bernard Krueger Sr.
Bob proudly served his country in the United States Army and was stationed in Seattle, WA. He married Mary "Mickey" Coutu. He later married Dorothy "Dotti" Zar on December 14, 1991. Dorothy passed away just 5 days after Bob on October 8, 2023.
He retired from the Illinois State Board of Education after 30 years of service. Bob loved music and dancing. He and Dororthy went to several concerts and car shows together. He enjoyed antiquing alongside his wife. Bob was always happy and high energy. He was an avid Illini fan.
Survivors include: daughter Kelly Wallman; stepchildren: Deborah Johnson (Bill), Scott York (Sharon), Chuck York, and Jeff York (Connie); grandchildren: Mark Wallman Jr. (Kristi), Kyle Wallman, Kavion Beler, Crystal Ramsey, Amber Willen, Robyn Johnson, Tim York (Ashley), Aundrea York (Hayden Carroll), Jennifer Zerra (Matthew), Jeff York (Alexis), and Nathan York; great grandchildren: Kane Wallman, Khloe Wallman, Carter Willen, Mitchell Sullivan, Tinley York, Oliver Carroll, Aiyanna Knowles, Kaydence York, Bentley York, Avery Brown, Ayejay Brown, and Jade Brown; siblings Nancy Matsko (Lou) and brother Bernard Krueger Jr.
He was preceded in death by his parents and his brother Tom Krueger.
Memorial donations may be made to the American Legion Post 263, American Lung Association, or to Susan G. Komen.