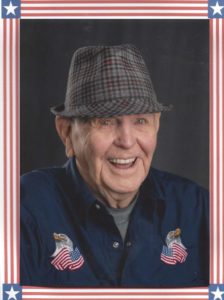 Robert N. Follis, 89, passed away August 19, 2019 at the LaSalle Veterans' Home.
Visitation will be from 5-7 PM Sunday, August 25, 2019 at Holland Barry & Bennett Funeral Home. Funeral services will be at 10 AM Monday, August 26, 2019, also at the funeral home with Pastor Larry Crawford officiating. Burial will follow in Elkhart Cemetery.
Robert was born September 10, 1929, in Paris, IL, the son of John Delmar Follis and Daisy F. (Williams). He married Dorothy C. Smittle on May 4, 1953. She preceded him in death on June 9, 2004.
He proudly served his country in the United States Army during the Korean War. Mr. Follis was a production manager for many years, working at Myers Industries in Lincoln, and he was a Real Estate Broker for several years in Bolingbrook IL.
Surviving are his daughters Patricia (Wayne) Tylka of St. Charles, IL; and Elizabeth (John) Downen of San Antonio, TX; 6 grandchildren; and siblings: William M. Follis of Lincoln, Donald E. Follis of Lawndale, and James D. Follis of FL.
He was preceded in death by his parents, his wife Dorothy, brother Jack Follis, and sister L. Louise Follis Dike.
Memorial donations may be made to the LaSalle Veterans'Home and will be accepted at the funeral home.