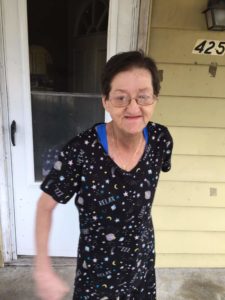 Tammie Sue Rusk, 55, of Lincoln, passed away August 23, 2019 at The Christian Village.
Cremation rites have been accorded by Holland Barry & Bennett Funeral Home. There will be no services at this time.
Tammie was born July 12, 1964 in Bloomington, IL., the daughter of Leonard and Geraldine (King) Boitnott. She married James Rusk, he survives. She enjoyed crafts, painting, animals, people, and hummingbirds. She was a kind hearted person who always saw the good in others.
Surviving are her parents, husband James Rusk, daughters Sheena Becker (Sam) and Tamara Kroeger (Randall), step daughter Shawanda Rusk, grandchildren: Destinee Monetle, Leigha Marie, Robert Ernest, Delilah Jean, Remington, Evan, Chris, and Trevyn; siblings: Vickie, Lisa, Ricky, Rodney, Wayne, and Benjamin; several nieces and nephews also survive. It's not goodbye, it's Later Gator!
She was preceded in death by her children Shawn Michael and Tanya, 2 infant grandchildren, grandchildren Hannah Elizabeth, Randall Eugene Vanover III, and Antonio Rusk, and sister Donna Tangman.
Memorial donations may be made to St Jude's Children's Research Center.