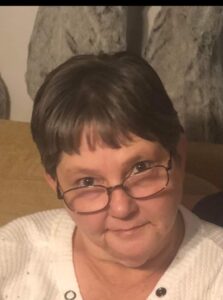 Sandra E. "Sandee" Haynes, 60, of Mechanicsburg, passed away February 9, 2022 at Memorial Medical Center.
Cremation rites have been accorded by Holland Barry & Bennett Funeral Home. A celebration of life will be held at a later date.
Sandee was born September 2, 1961, in Lincoln, IL., the daughter of Paul Edward Schaub Sr. and Bertha Eleanor "Buffy" Schaub. She graduated from Lincoln Community High School in 1979 and married Daryl Haynes on August 26, 1988. She was Daryl's "grouchy old woman" for more than 30 years. She enjoyed reading, cross stitch, baking, and candy making. Her grandchildren were the light of her life.
Surviving is her husband Daryl Haynes, children: Ami (Erik) Overbeck, Derrick Haynes, Michelle (Patrick); grandchildren: Cydney Haynes, Emma Haynes, Hana Overbeck, Wyatt Haynes, Noah Overbeck, and Johnathan Maher; Siblings: Paul Schaub, Jeff Schaub, and Steven Schab; and several nieces, nephews, cousins, and friends.
She was preceded in death by her parents.