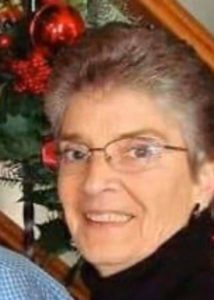 Sandra Louise "Sandy" Deters, 63, of Lincoln, passed away suddenly at 3:43 PM Wednesday, October 23, 2019 at Memorial Medical Center, Springfield.
Cremation rites have been accorded. Visitation will be from 4-7 PM Wednesday, October 30, 2019 at Holland Barry & Bennett Funeral Home. A memorial service will be held at 11 AM Thursday, October 31, 2019 also at the funeral home. Burial will follow in Pleasant Valley Cemetery, near Middletown.
Sandra was born February 18, 1956 in Lincoln, IL., the daughter of Edwin and Frances (Whitesell) Snyder. She married David Deters on December 31, 1993 in Middletown, IL.
Sandy was employed in child care for many years. In the 1990's she and Dave were owners/operators of small town grocery stores in Middletown, New Holland, and Lincoln. They also raised foster children, during this time they adopted their son Jasen and were members of the Catholic Charities Foster Parents Advisory Council in Lincoln. Sandy was a past member of Middletown Fire and Rescue Squad for many years. She was currently a member of Knapp/Chestnut/Becker Historical Society of Middletown. She especially enjoyed the Christmas season , decorating their home, baking, and spending time with family.
Survivors include: her husband David Deters of Lincoln, children: Shawn Ware and Jasen Deters of Lincoln; step children: Jodi Deters of Broadwell and Jeffrey (Andrea) Deters of Rochester; grandchildren: Hailey Banning and Ethan Ware; siblings: Lynn (Lois) Snyder and Linda Thomas of WA.; and her beloved cat Ricki.
She was preceded in death by her parents and her daughter Dawn (Ware) Banning.
Memorial donations may be made to the Pleasant Valley Cemetery Association or to the Knapp/Chestnut/Becker Historical Society.