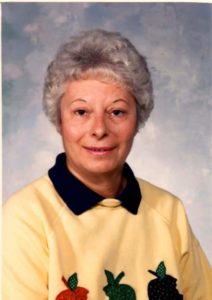 Freddonna Gail Wise, 84, of Lincoln, passed away October 16, 2019 at her home.
Cremation rites have been accorded by Holland Barry & Bennett Funeral Home. Burial will take place at 1 PM Friday, October 25, 2019 at Elkhart Cemetery.
Gail was born September 7, 1935 in Lincoln, the daughter of James Wise and Ruth Marie (Steller) Wise. She was a school teacher in Mt. Pulaski as well as Middletown. She loved animals, raised Welsh and Bedlington Terriers, and was a supporter of the Humane Society of Logan County.
Surviving are her nephew James (Jenny) Wise and her great nephew William Wise. She was preceded in death by her parents and her brother James Wise.
In lieu of flowers, please make donations in her name to the Humane Society of Logan County.