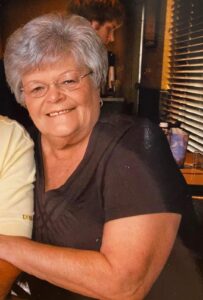 Sandy Young, 78, of Springfield, passed away December 5, 2020 at Lewis Memorial Christian Village.
Cremation rites have been accorded by Holland Barry & Bennett Funeral Home. Family services will be held at a later date.
Sandy was born September 20, 1942 in Lincoln, IL., the daughter of William Osborn and Dorothy (Hamer). She married Robert Young on February 16, 1963. They celebrated 57 years of marriage.
Sandy retired from Franklin Life Insurance Company in 2001.
Survivors include her husband Robert Young, son Brad (Sarah) Young, brother Dale Osborn and several nieces and nephews.
She was preceded in death by her parents.
Memorial donations may be made to the American Lung Association.