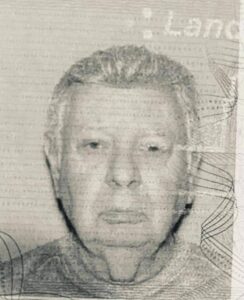 Ward H. Brining, 82, of Lincoln, passed away March 15, 2021 at The Christian Village.
Visitation will be from 12 Noon until 1 PM Monday, March 22, 2021 at Holland Barry & Bennett Funeral Home. Funeral services will follow at 1 PM with Ryan Edgecombe officiating. Burial will be in Zion Cemetery.
Ward was born September 28, 1938 in Logan County, IL., the son of Leroy and Lillie May (Stanley) Brining. He retired from Eaton Corporation after many years of service. He was of the Methodist faith. Ward loved music and played the piano beautifully. He enjoyed traveling and loved his dogs. He was very family oriented and had a close relationship with all of his nieces and nephews. He enjoyed taking his family out to eat and treating them.
Survivors include his nieces and nephews: Cheryl Daniels, Jacqueline Kelly, Robert Lowe, Wanda Farnam, Barbara Jackson, and Marlon Lowe. Several great nieces and nephews also survive.
He was preceded in death by his parents, siblings, and longtime friend Ron McElhaney.
Memorial donations may be made to the American Diabetes Association.