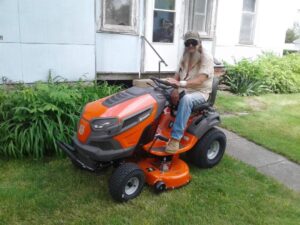 Avery Eugene Ray of Chestnut passed away October 27, at his residence.
Cremation rites have been accorded by Holland Barry & Bennett Funeral Home.
There will be no services at this time.
Avery was born February 16, 1953, in Hillsboro, IL., the son of Avery Ray and Emma (Howard). He served in the United States Marine Corp until he was medically discharged. He was a disability and advocacy advocate in Lincoln for many years. He enjoyed reading, fishing, lawncare and gardening, and was a very proud father.
Survivors include his children: Katherine Ray, Diana Jo Ray, and Avery Ray II; 3 grandchildren, 9 great grandchildren, and several siblings also survive.