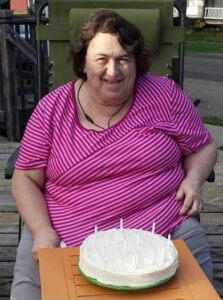 Diane Kay (Reiners) Walsh, 73, of Emden, passed away March 25, 2021 at St. Clara's Manor.
Visitation will be from 11 AM until 1 PM Tuesday, March 30, 2021 at Holland Barry & Bennett Funeral Home. Funeral services will follow at 1 PM. Burial will be in Hartsburg Union Cemetery.
Diane was born June 3, 1947 in Peoria, IL., the daughter of Cleo Reiner Reiners and Ruth Lorraine (Culleton) Reiners. She retired in 2001 from the state of Illinois after serving 32 years with the Department of Corrections. Diane enjoyed shopping, reading, scrapbooking, traveling, musicals and singing, and she loved her cats.
Survivors include her siblings: Carrie Nowatney, Richard (Lori) Reiners, Owen Reiners, Betty Jo (Brad) Lessen, Lee (Angela) Reiners, Carl Reiners, and Rebecca (Richard) Adams; niece and goddaughter Sasha Reiners, and several other nieces and nephews.
She was preceded in death by her parents, and her brothers Thomas Reiners and Gary Reiners.
Memorial donations may be made to the Humane Society of Logan County and will be accepted at the funeral home.