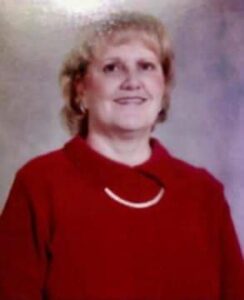 Tamera Danette Maxey, of Lincoln, IL, passed away on February 17, 2021 after a long battle with Multiple Sclerosis.
Tammy was born on October 18, 1952, to loving parents Thomas and Mary Ann Entwistle, of Mason City, IL. She was a devoted wife and friend. She was a wonderful mother to not only her own children but to foster children and neighborhood children as well.
Tammy was preceded in death by her step-father and mother, Robert and Mary Ann Hilst. She is survived by her brother Thomas Entwistle, Jr., her son Robert Maxey, and her daughter Dawn Maxey (Kendall).
Services will be held at Open Arms Fellowship in Lincoln, IL on April 17, 2021 at 2pm. Holland Barry & Bennett Funeral Home is assisting the family.