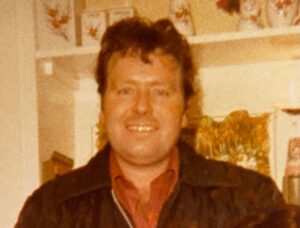 Jerrell L. Ashby, 78, of Oakford, passed away October 10, 2021 at his home. Graveside services will be held Thursday, October 14, 2021 at 1 Pm at Evergreen Cemetery, Waynesville, IL. Kindred Hospice Chaplain Abraham Mogerman will officiate. Holland Barry & Bennett Funeral Home in Lincoln is assisting the family.
Jerrell was born December 3, 1942 in Louisville, KY., the son of Wallace and Ella Mae (Farmer) Ashby. He was a mechanic by trade. He enjoyed watching westerns and spending time with his grandchildren and great grandchildren.
Survivors include: his daughter Laura Ruble, grandchildren: Shauna Ashby and Keshia Ruble; great grandchildren Nevaeh Becker and Malakai Wallick.; and nephews Brain Ashby, Doug Ashby, and Troy Ashby.
He was preceded in death by his parents, daughter Diana Wells, and siblings Frank Ashby and Jim Ashby.