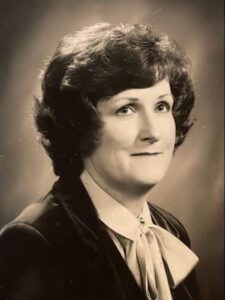 Joan E. Dieterle was born in Macomb, Illinois to Louis and Mary Ellen Granda on February 20, 1938. She
passed away on March 24, 2022 in Peoria, Arizona.
Joan was a Major Account Representative for Lincoln Office Environments in Lincoln and Peoria, Illinois. Some of the major accounts she served over her 43 year career were State Farm Insurance and Caterpillar Tractor Company. She loved her job and made working fun for her friends at work and for her customers. Those who worked with Joan have wonderful memories of the joy and laughter shared with her.
Joan was an optimist and had a "can do" attitude about everything she set her mind to. She looked forward to what each day would bring and her smile and sense of humor brightened the lives of all who knew her. Joan had a special place in her heart for animals, especially her beloved little dog, Molly.
Joan is predeceased in death by her parents Louis and Mary Ellen Granda and 4 brothers; Gerald, Kenneth, Bill and Robert Granda. She is survived by a wide circle of friends and a number of nieces, nephews, a grand niece and grand nephews. She will be greatly missed.
Graveside services will be held at Holy Cross Cemetery, Lincoln, Illinois on April 5, 2022 at 10:00am.