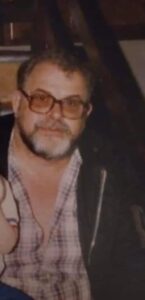 John Foy Geary Jr., 84, of Lincoln, passed away November 24, 2021 at his home.
Cremation rites have been accorded by Holland Barry & Bennett Funeral Home. There will be no services.
John was born June 29, 1937 in Logan County, IL., the son of John Foy Geary Sr. and Eunice (Wilson).
He was employed at PPG for many years until his retirement. John enjoyed fishing, hunting, and motorcycle riding. He was a loner, a very independent person.
Survivors include his daughters Tina Brennan (Charles) and Crystal Wampler (Tim); grandchildren: Jon Organ, Tawnya Geary, Lucas Wampler, and Eric Wampler; great grandchildren: Taylor, Isaiah, Adric, Xander, Annaliese, and Zeke; siblings: Doris Beamish, Betty Geary, Kathy Taylor, Carol Geary, Gloria Mitchell, Robert Geary, and David Geary; and several nieces, nephews, cousins, and friends.
He was preceded in death by his parents and brothers Charles Geary and Bill Geary.