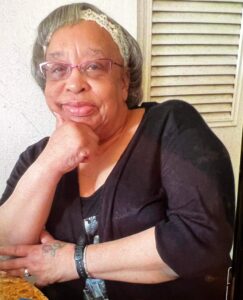 Lucille Booker, 83, of Lincoln, passed away August 12, 2022 at home surrounded by her family.
Cremation rites have been accorded by the Holland Barry & Bennett Funeral Home.
Lucille was born August 14, 1938, in Jayess, Mississippi, the daughter of Alcus Jacob and Hazel (Magee). She was a hard worker, working for the company that made Emmy's Grammy's and Oscar's for many years. She enjoyed cooking and loved good music. Lucille was funny and had a quick wit. She was very family oriented and always put the needs of others over her own. She will be deeply missed by her family and all those who knew and loved her.
Survivors include her children Cheryl Foxworth and Johnnie Jacobs; grandchildren: Sherhonda Perez, Shawndra Foxworth, and Johnnie Jacobs Jr.; and 4 great grandchildren.
She was preceded in death by her parents.
Memorial donations may be made to the family and will be accepted at the funeral home.
image0.jpeg