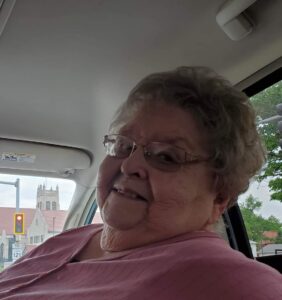 Mary Sue Martin, 92, of Lincoln, passed away July 13, 2022, at The Christian Village.
Cremation rites have been accorded by Holland Barry & Bennett Funeral Home. A memorial service will be held Monday, July 25th, at 11 AM at Trinity Episcopal Church.
Mary was born January 9, 1930, in Lincoln, IL., the daughter of Marvin Wayne Hawes and Sue Constance (Larison) Hawes. She married Richard "Dick" Martin on July 30, 1954, in Springfield, IL. He preceded her in death on September 15, 2013.
Mary retired from Lincoln Developmental Center after more than 20 years of service. She was active in her church and in the lives of her grandchildren. Mary enjoyed shopping, coffee with her friends, and being with her family. She was loving, caring, and devoted to her family, friends, and her faith.
Survivors include her daughters Mary Anna Satterfield and Rebecca Jane Whitfill; grandchildren: Aaron Whitfill, Sarah Satterfield, and Nicholas Satterfield; great-grandchildren: Noah Satterfield, Jax Whitfill, and Khloe Whitfill; and dear cousins Lisa Wood, Sara Muriello, and Peggy Wedoff.
She was preceded in death by her parents, her husband, and her dear Aunt Betty Jo Phillips.
Memorial donations may be made to Trinity Episcopal Church.