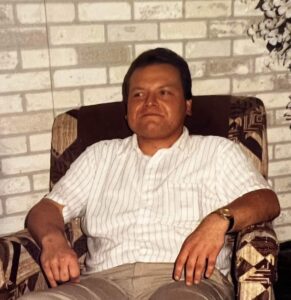 Richard Alan Rolston "Rick", 59, of Lincoln, passed away Monday, April 11, 2022 at his home.
Visitation will be from 10 AM until 11 AM Saturday, April 23, 2022 at Full Gospel Evangelistic Center. Funeral services will begin at 11 AM. Burial will follow in Zion Cemetery. Holland Barry & Bennett Funeral Home is assisting the family.
Rick was born June 16, 1962, in Springfield, IL., the son of Richard W. Rolston and Dixie Rolston of Lincoln.
Rick is survived by his parents, his sisters: Sherry (Gene) Mehan and Kim (Keith) Brooks, 3 nephews, 1 niece, and 1 great niece.
Rick was a firm believer in God and of the Christian Faith. He will be remembered as being loving and compassionate.